Another team-based game project created using Unity in my Master of Entertainment Technology Coursework, Building Virtual World (BVW).
Have you ever wondered how T-rex brushes their teeth? Well, they can't… It is time for you to shine as a dentist and help them get cleaner teeth! Don't worry, they will not eat you up and they will pay you if you do a good job 🙂
Feel free to watch the run through of the game play
This game is created using Unity in a team of 5 comprising of 2 programmers, 2 artists and 1 sound designer in one week. I was one of the programmers working on connecting the airconsole with the unity game engine, the interactive tutorial and game mechanism enhancements.
This is the first time I ever used airconsole to create a game. The main technical challenge is connecting airconsole correctly to the computer screen while mapping the hand movement on the phone to the action of cleaning the teeth on the computer screen. As the tooth brush should not be seen teleporting, we have to playtest multiple times to tune the brush movement speed such that it is neither too easy nor too difficult to enjoy the game.
Technical challenges aside, another challenge arises in completing the game within one week. We decided to go for a random varying obstacles approach for each T-rex patient. Players can ultimately reach a high score based on the money collected. They can also restart the game however number of times they want. No fancy animations this time, but the game play definitely worked out.
Starting feels of the game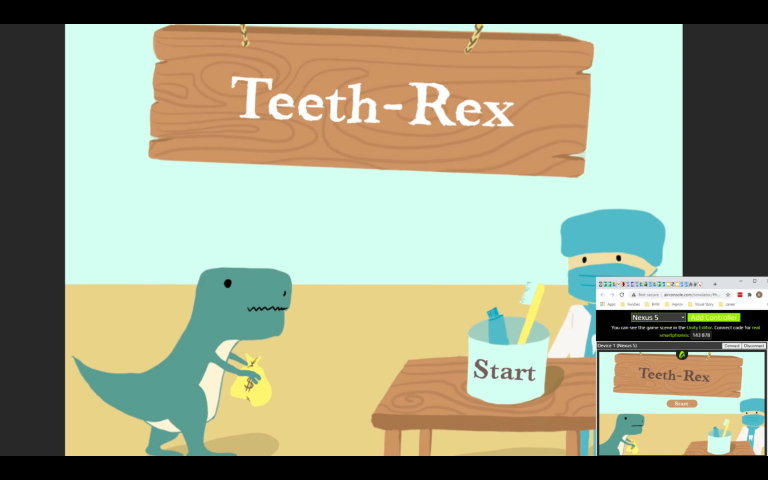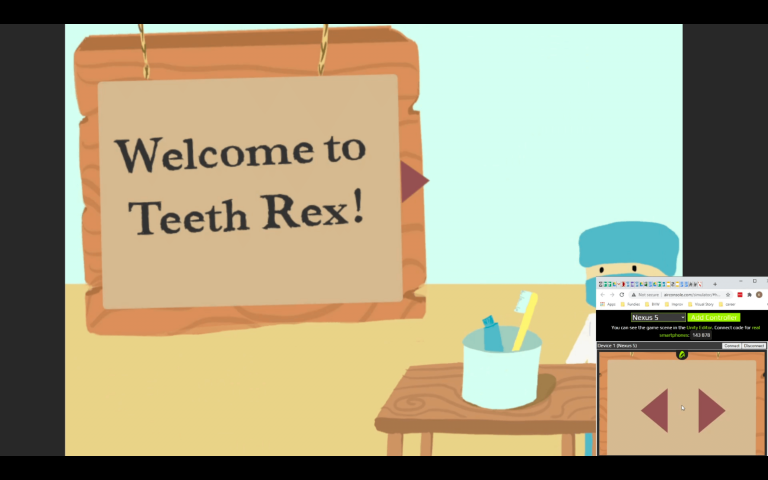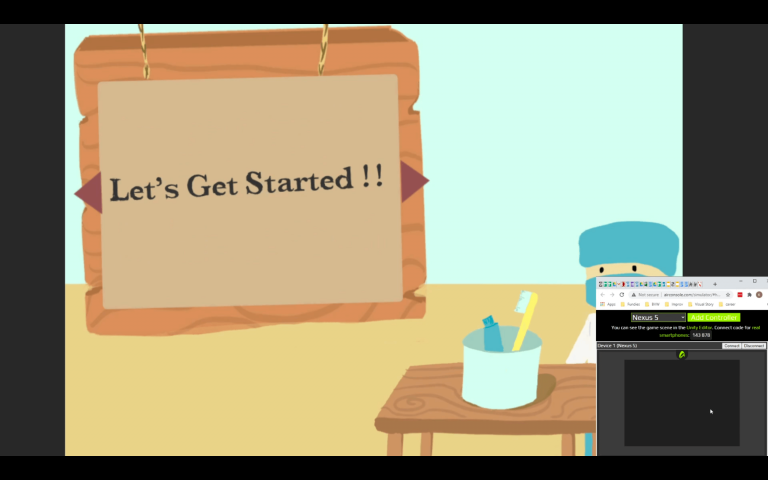 As the dentist, your goal is to brush off as much dirt as possible within the given timeframe to earn more money. The game will continue as long as you manage to hit the targeted amount for each T-rex you cleaned. Throughout the game, you will face varying challenges such as tougher dirt, bracers which block the tooth brush, gums which bleed and moving mouth.
Note: the music intensifies the longer you play.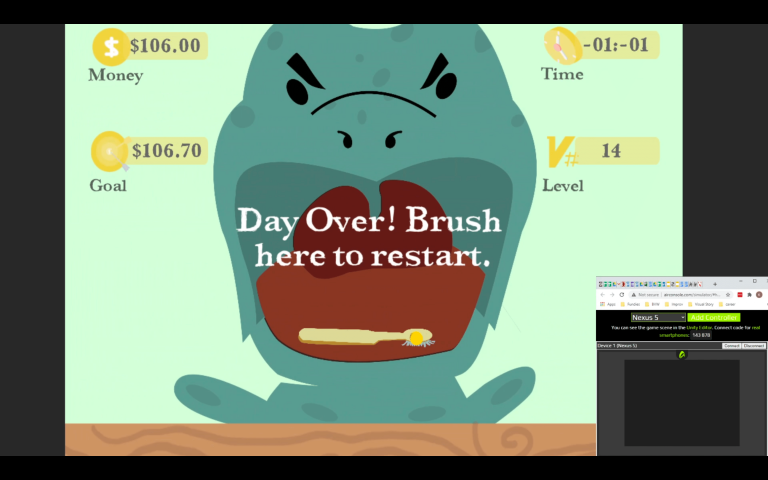 The end...
Great job, you have gained a total of 106 dollars. You can simply go to the next day by showing your passion in brushing teeth 🙂
Thanks for reading! Hope you enjoyed the game mechanism! 🙂