First ever team-based game project created using Unity in my Master of Entertainment Technology Coursework, Building Virtual World (BVW).
Ever felt like being swallowed by darkness all around you? Fear not, be the light to others as you solve puzzles and hold your friend's hand from the start to the end of the journey.
Feel free to watch the promotion video we created to have a sense of it.
This game is created using Unity in a team of 5 comprising of 2 programmers, 2 artists and 1 sound designer. I was one of the programmers in charge of the level 1 and 2 challenges and interactions within the game. This includes the elevator movement, initializing traps and animations in solving the puzzles.
As this is the first game we created together as a team, I managed to be more familiar with the basic Unity in-built functions. Many other functionalities including 3D player movement, animations, collisions, lighting, UI interfaces are also put into action.
On a side note, this is probably the most memorable game I created in my BVW course. It is the first time we work on a game remotely in a 2 weeks timeline. We faced many challenges as a team but we are all aligned to a common goal. On top of the difficulty in learning Unity, challenges also arise from clashes in combining our work together, difference in time zones for team members and tight deadline.
Starting feels of the game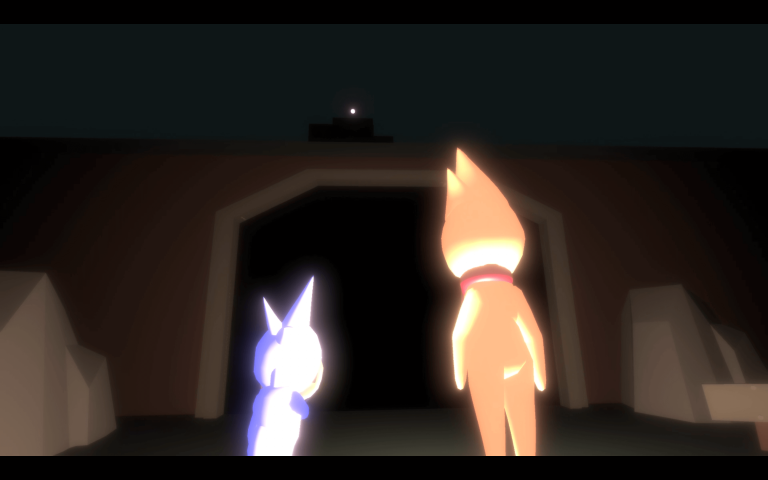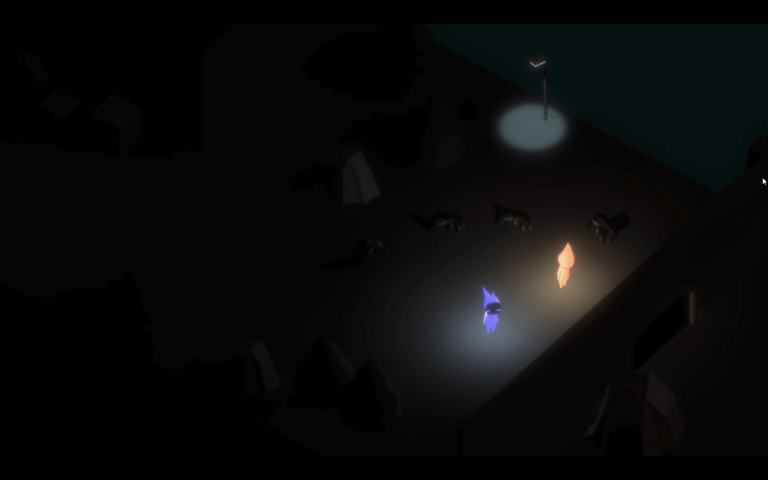 Throughout the game, you will have to hold the hand of your "friend" or else, she will be swallowed by darkness due to her lack of confidence. As you have to be separated from her sometimes, you have a fixed time limit (cued by sound) by which you have to get back to her or you will lose the game. Eventually in level 3, the twist comes in as you cannot finish the game purely by yourself. You will have to seek help from her in order to complete the game. That is when you are helping your "friend" to regain the confidence back.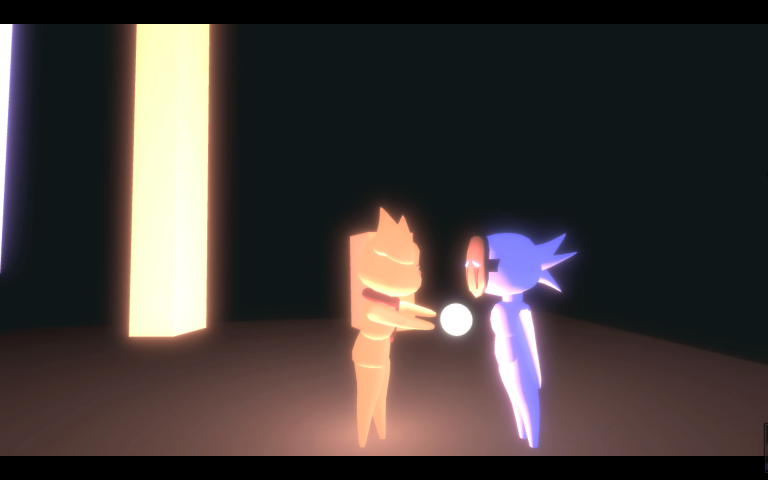 The Finale
As a friend in the game, you have successfully sourced the confidence in your friend and passed it back to her. It is time for her to regain her confidence and continue to live in the world.
Thanks for reading! Hope you enjoyed the game mechanism! 🙂