Having trouble planning a trip together with your friends? Fear not, because we got you covered with our trip planner web app where you can add activities, itineraries, comments, likes and many more. This makes planning trips so effortless.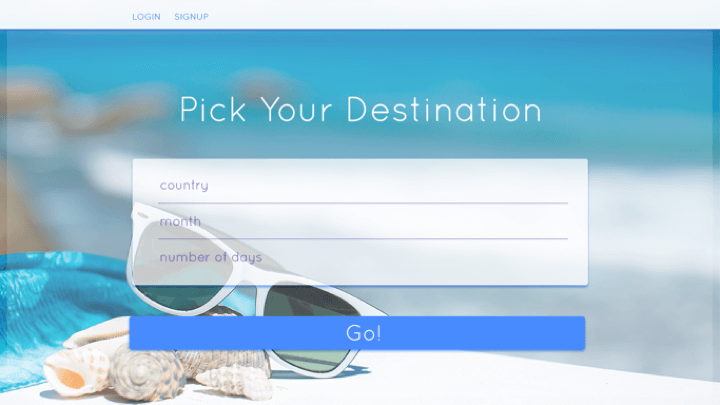 This is the basic layout of the website. Users will get to select the country he or she is traveling to, the month and the number of days.
Users can select the format they want to use to plan their itinerary for the trip.
Different users can also interact with the itineraries through comments or likes