Inspired by Singapore Health Promotion Board Health365 application, iSoHealthy is designed with the same purpose to encourage people to stay fit in a more user-friendly manner. It provides tips, exercise routines and most importantly, a community.
Through user studies, I found out that the previous version of Health365 application is too cluttered with information and people are reluctant to open the application frequently. The general response is that a family or community of people staying fit together will encourage them to use the application more. Thus, I have built the application based on these feedbacks.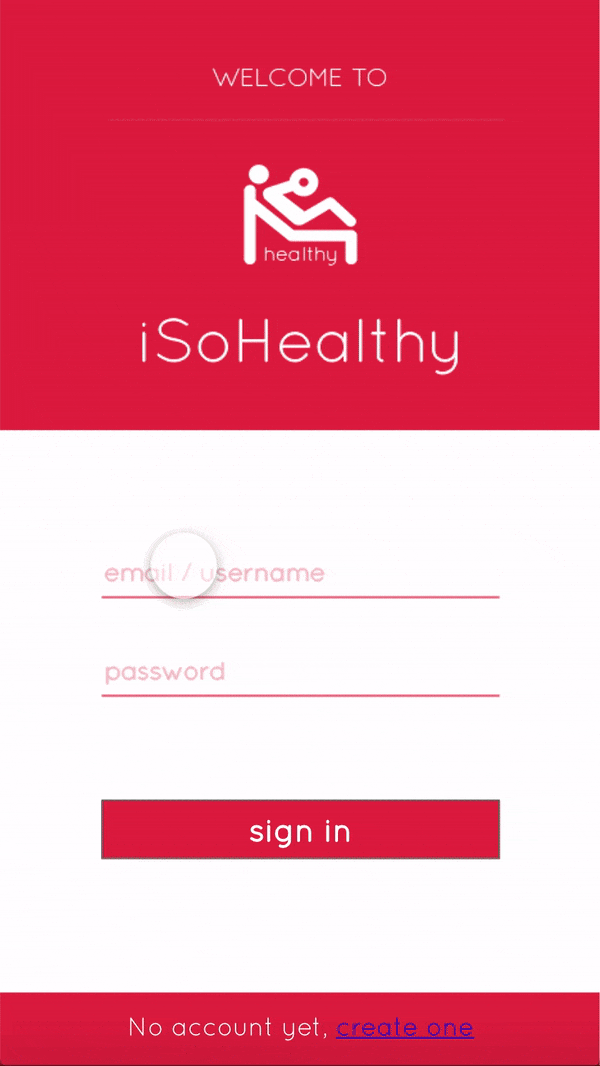 (Left) Overview of the application starting from the sign in page, to personal health, daily statistics and health tips.
(Right) Through feedbacks from the users, I learned that users tend to be more reluctant to exercise alone.
Hence, we have introduced a feature to allow users to start exercising together with friends remotely. This allows them to talk or motivate each other throughout the exercise.